Today marks Day 1 of the 2006 Hurricane Season.

Are you ready?
Are you going to get ready before the first tropical depression makes an appearance?
We were fairly lucky in Houston last year - except for that little traffic jam!!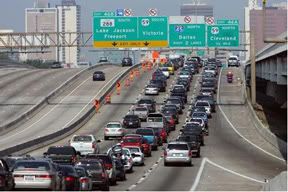 Others - not so lucky.
Aftermath of Hurricane Rita
Wonder what is in store for us this year?