When I started training for my first triathlon I had to go out and buy a helmet. I have been riding bikes for years, but have never owned one. Yeah, I am of the era when kids didn't wear helmets!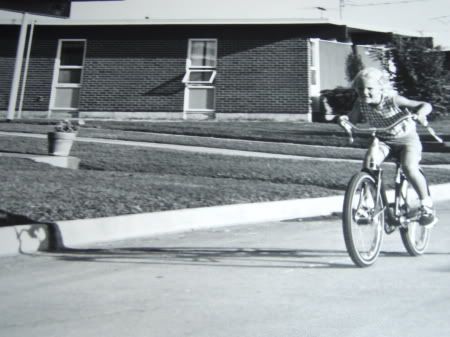 So I went to the bike shop and looked at what they had, but wasn't too crazy about the choices. But I had to get one! I opted for a white one, but what I really wanted was one of the kid helmets. Now those are fun helmets. They have funky designs on them and are colored pretty. But, alas, I am an adult so I must settle for a plain one. Right? WRONG!!
I eventually made it to a craft store and bought some stickers to decorate it with. So for the past several months I have been riding around with butterflies, flowers, hearts, smiley faces and peace symbols all over my helmet. And they were just what I wanted.
Then the other day I was in another craft store and you know what I found? Self-adhesive rhinestones!! Too cool! So this weekend I added some to my helmet and here is the final result.
I know - I'm a little nuts!