This picture was just too cute not to post!!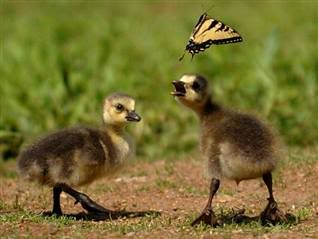 Peter Cihelka / The Potomac News
Goslings try to chase away a swallowtail butterfly after it tried several times to land on the young Canada geese May 16th at Occoquan Regional Park in Lorton, VA.


I found it on The Week In Pictures.