The 5K Kickoff for the Houston Marathon was a couple weeks ago, and I felt I did good. I ran with Molly (a TNT participant) and she kept me going and helped me finish in a total of 35:51.7. We planned on doing 5/1's but ended up going with the flow when we didn't hear the watch beep a couple times. The first mile was completed in 11:12, and then the second in 12:09 - and I have a feeling that was because we walked up the 'hills' on Allen Parkway. Mile 3 was completed in 11:34 and we 'sprinted' to the finish line at a pace of 9:20.

For me this was a good race because my training has pretty much sucked as of late. I will get better.

The day after the 5K I flew up to Tulsa to visit family. My mom lives there and my aunts and grandmother had flown a couple days before. They are a crazy bunch and I really enjoyed my time. It was nice to get away.

On Sunday we had brunch at the Phillbrook Museum. Yummy food! We then took a tour of the museum and gardens. Talk about beautiful! Here are a couple pics I took of the gardens...



Looking down onto the gardens from the museum.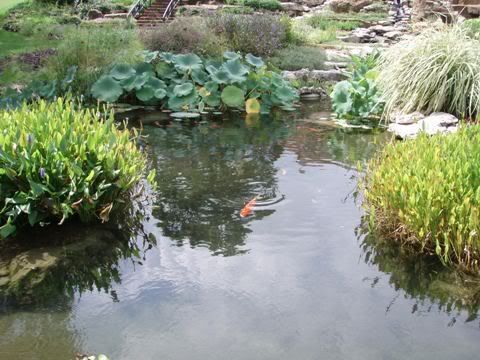 Koi - this was the biggest one.




Looking up to the museum from the gazebo.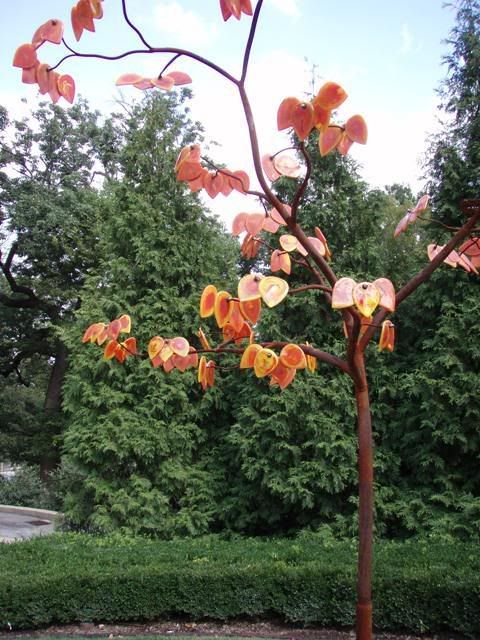 Tree art - those are glass leaves.

After my nice, relaxing weekend it was back to Houston then I was off to San Antonio for work.

Then it was home.

Other than that nothing truely exciting has been going on. One piece of good news though - I am on a team for the Texas Independence Relay!! I was thinking of starting a team, but before I could get it going I was able to join another team. I am excited because I really wanted to do it!

Today is October 1 - do you know what that means? Signup has opened for the MS150. I have been thinking about doing it again, but am not positive yet. There are other events I want to do (there is a list in the right side column) and wonder if I will be stretching myself too thin. Thoughts?