The other night someone asked me if I was still blogging. Well, I think about it all the time - just haven't been putting fingers to keyboard. Need to change that. I kind of miss it.

So what has been going on...

Work is interesting. I keep thinking that I should know so much more about how to do my job by now, but it is just not so. There is so much I have to learn and it is taking some time. But I think I am doing okay - I just have to keep reminding myself that this is all new and things take time.

I have signed up for the Iron Babe Sprint Triathlon which takes place on August 19th. I am thinking of several other events and I have posted them on the left. I am slowly getting back into the swing of things.

And one reason why I have to get moving is because I consented to help out this coming TNT season.......coaching. Am I nuts? I will be an assistant coach - it is kind of a test season to see if I like it and to see if TNT likes me in this role. I am a tad nervous about it. I think the main reason I am anxious is because I do not look like a coach. So to help with that I have been doing some major calorie counting lately!! And of course the exercise routine has been stepped up a bit. Not only do I have to prepare for assisting out there on the course, but I have all those events on the sidebar that I would like to do!

Anyway, before I sign off and go for a run I would like to leave you with some pictures from the MS150 this year. It was a good time and I really enjoyed riding with and seeing so many people I knew.



Start line on Day 1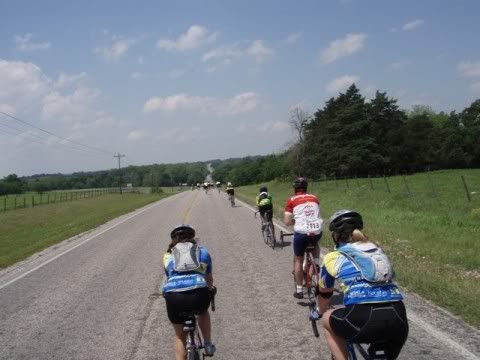 Only 150 miles to go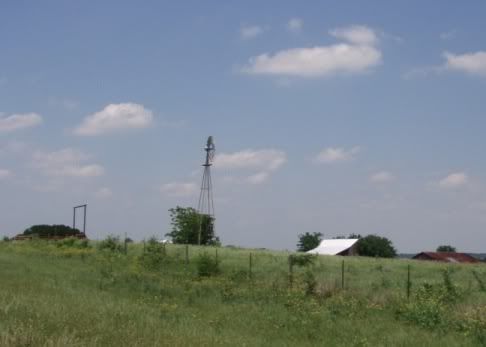 Windmill




Event entertainment




At the bottom of one of many hills (only got a pic because it was a small one!)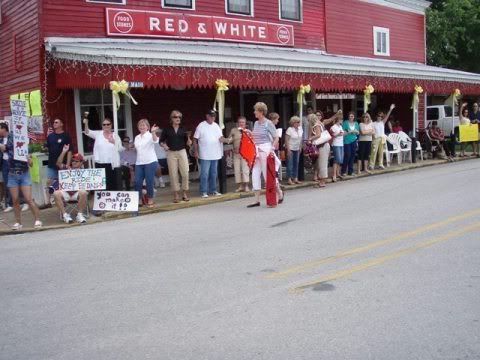 Cheering Crowds as we approached the end of Day 1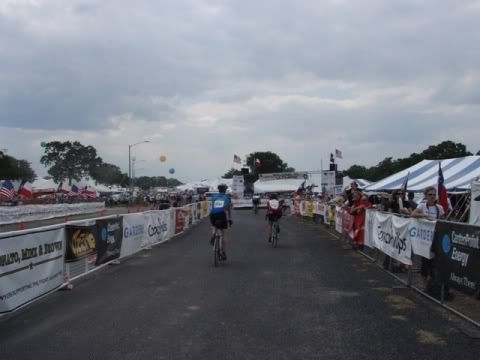 Day 1 Finish Line




Our tent - we slept on matresses!! Only wish we could have taken off the plastic covering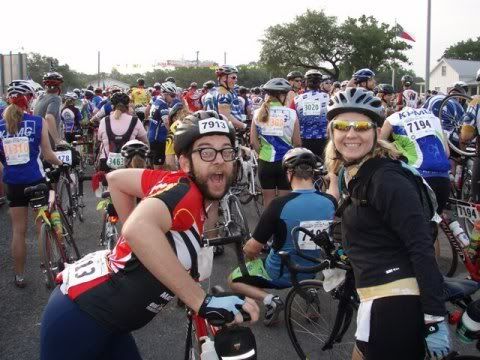 My crazing riding buds at the beginning of Day 2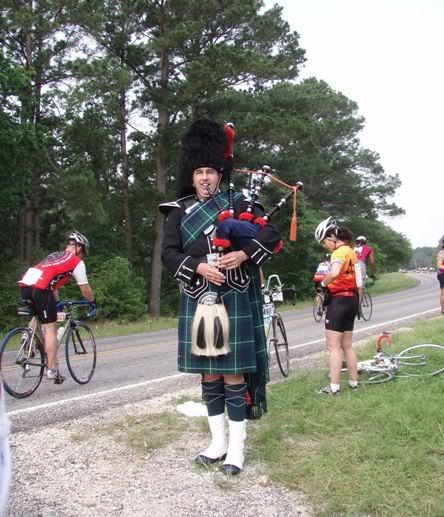 Mr. Bag Piper at the top of a hill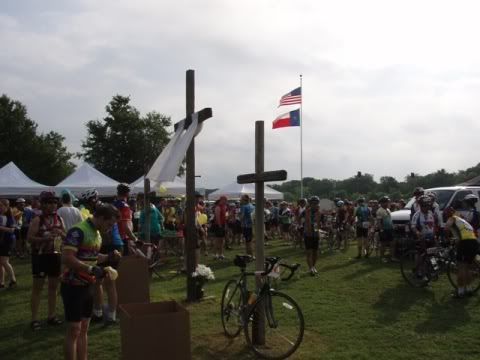 One of several rest stops




Getting ready to start riding again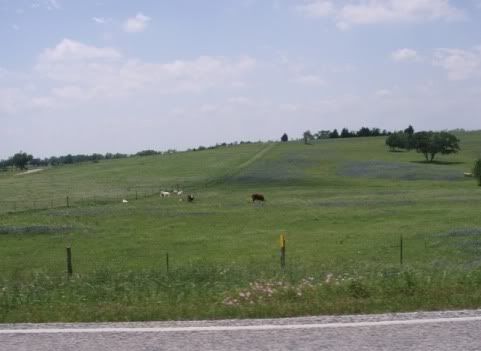 Pretty view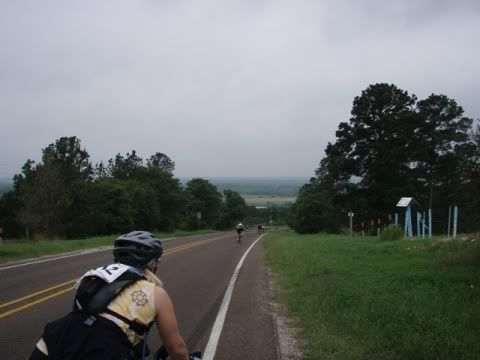 The start of the biggest hill on the ride. I didn't get a picture of my speedometer on this one!!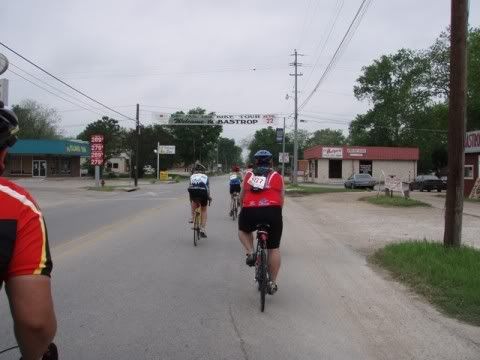 Lunch is oh so close




This was where we breaked for lunch on Day 2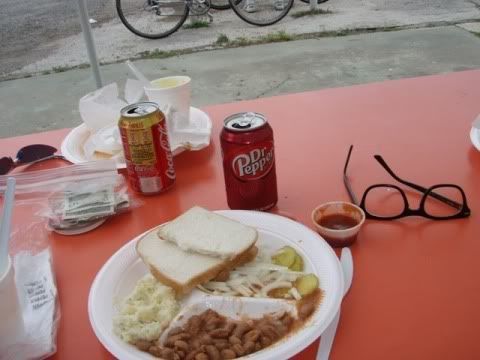 The remains




Lots of wild flowers along the way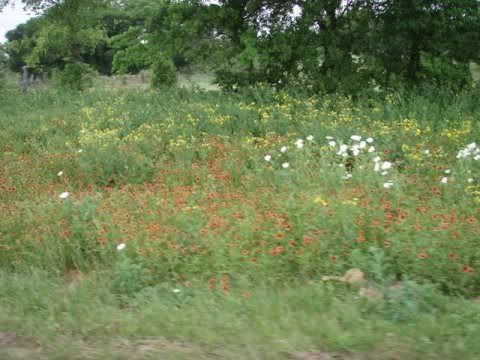 And some more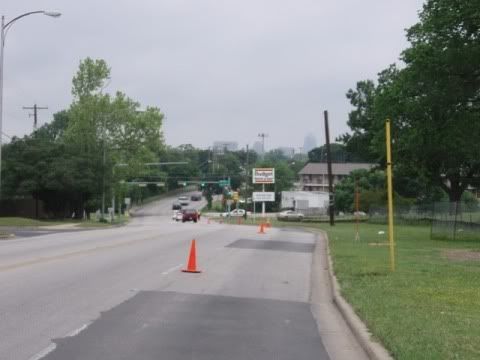 Look - we can now see downtown Austin!!




FINISH!!




Loading the bikes




This is the last and oldest man to finish - he is 93!!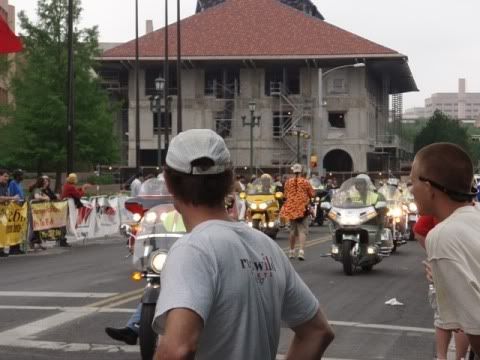 And here comes all the support!! What wonderful people!